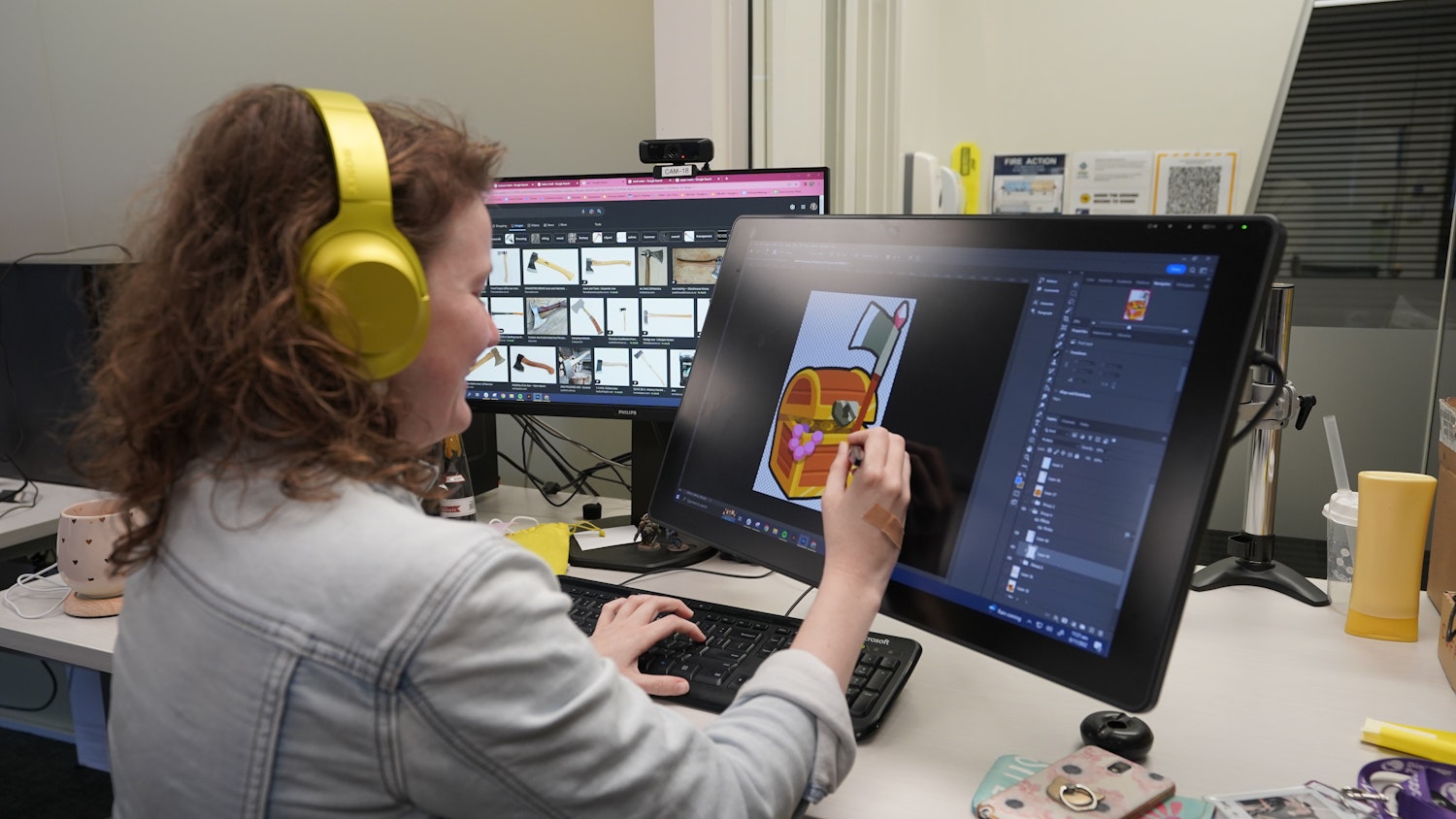 Level Design
Our experienced designers can design levels for all game types, from 2D match-3 games and to 3D open-world experiences. We specialize in creating visually stunning, challenging, and immersive levels that are created match your game's theme and mechanics. Whether your game has been around for years or is just getting started, we can take care of everything from brainstorming and prototyping to final level design. We use the latest tools and techniques to optimize the levels for performance and provide a seamless gaming experience across all platforms.
Technical Design Consulting
Our technical design team specialises in applying game technology to industrial applications. From game engines and economics to virtual reality simulations, our team utilises more than a decade of experience in the video game industry to help businesses optimize their performance and bring new products and services to market. We will consult with your team on hardware and software requirements, system architecture design, and the implementation strategy to ensure that the integration of game technology is seamless with your existing systems.
World building
Worldbuilding is the foundation on which all great experiences are built. Let our team of skilled designers and artists help you to craft an immersive, fictional world that can serve as a backdrop for narratives across a wide range of media. By blending your own artistic ingenuity with our meticulous attention to detail, we ensure that each crafted world is not just a setting, but a living, breathing entity that enhances the overall storytelling experience. Whether for games, films, or a mix of the two, our world building expertise can add depth and authenticity that captivates audiences and transports them to new realms.
Game Design
We provide a comprehensive range of game design services, developed over more than a decade of building entertainment experiences for the world's media giants. From initial concept to detailed level design, character development, and user interface creation, our services encompass the entire spectrum of game design. By combining creativity with technical expertise, we ensure that your product is delivered on time and within budget, regardless of the scope size. 
Activation Design
By leveraging our experience in game design and development, we are able to help you create lasting impressions and meaningful engagements that resonate long after the event concludes. Our team, composed of adept professionals, specializes in devising innovative strategies, captivating narratives, and visually arresting designs. From the inception of ideas to meticulous planning, seamless execution, and post-event analysis, our services encompass the entirety of activation design.
Discovery
The discovery phase of the video game design process is a critical and high-value step in understanding the goals, target audience, and budget for the project. At CerebralFix, we take a collaborative approach to discovery, working closely with our clients to gain a deep understanding of their needs and vision for the game. We will conduct market research, identify industry trends and competitors, and engage with you to understand your goals and objectives for the game. We work to uncover the vision for your project and ensure that we're aligned with your expectations and desired outcomes.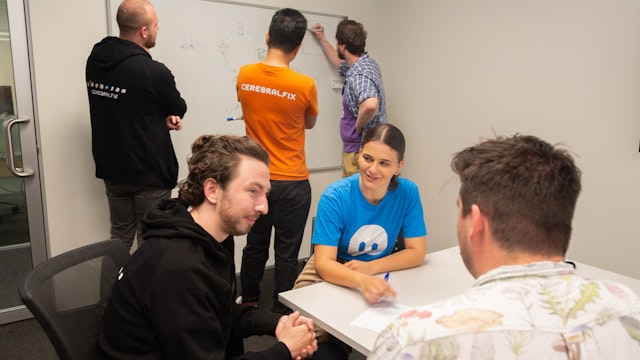 Concept Design
We work with you to understand your goals, target audience, and budget to develop a concept that meets your objectives. Based on your goals and vision, we will work with you to generate ideas for the game concept, including the setting, story, characters, mechanics, and gameplay. The team may also consider different art styles, music, and sound effects. Once the basic concept is established, we then begin working on concept art and storyboards to visualise the game's look and feel. This may include character designs, environment designs, and other visual elements, as well as an outline for the game's narrative, including cutscenes and dialogue. This helps to ensure that the story is cohesive and fits with the game's mechanics and gameplay.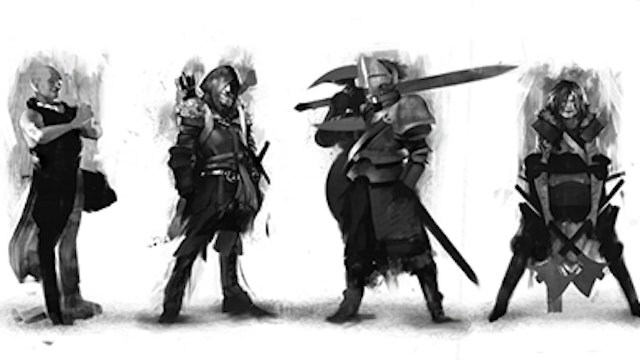 Mechanic Design
We design and refine the game mechanics to create a compelling and balanced gameplay experience that keeps players engaged and challenged. The team takes the concept design and begins to brainstorm ideas for the game's mechanics, gameplay, story, and characters. They also consider the game's target audience and platform. This is often the stage where we will begin prototyping simple versions of the game's core mechanics to test the gameplay and identify any problems or areas that need improvement. Based on feedback from the prototype, the team iterates on the game's design, making changes to the mechanics, gameplay, story, and characters as needed. This process may involve multiple iterations and testing cycles.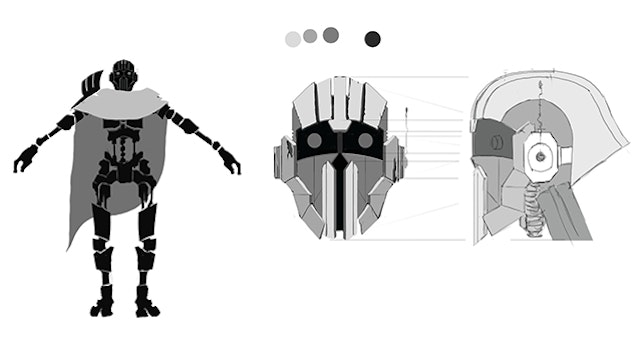 Level Design
The level design team works with the game design team to establish the overall goals for the game's levels. This includes determining the difficulty curve, pacing, and balance of the levels. They also consider the game's mechanics and how they can be used in each level. Much like the mechanics, the team will create prototypes of the levels to test their ideas. Level design often begins with simple blockout versions of each level, followed by the addition of more detailed assets, such as textures, props, and lighting to create a more immersive and polished environment. The level is extensively playtested by the team and other testers to identify any issues with pacing, difficulty, or mechanics. Based on feedback, the team makes adjustments to the level design as needed.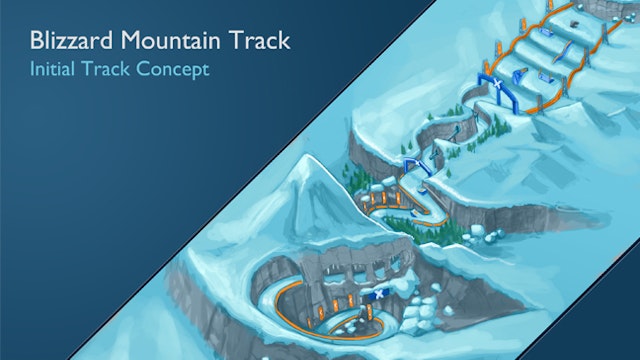 Visual Design
Seeing is believing - here artists and designers create visual assets that bring your game to life, including characters, environments, animations, and special effects. From the game's concept design, the art team begins to create the more detailed art assest that will establish the overall visual style and tone of the game. This includes the textures, lighting, effects and the user interface. Overall, the visual design process is a critical part of video game development, as it helps to create an immersive and engaging experience for the player. It involves a balance of creativity and technical skills, as well as extensive playtesting and iteration to ensure that the game's visuals are effective and visually appealing.