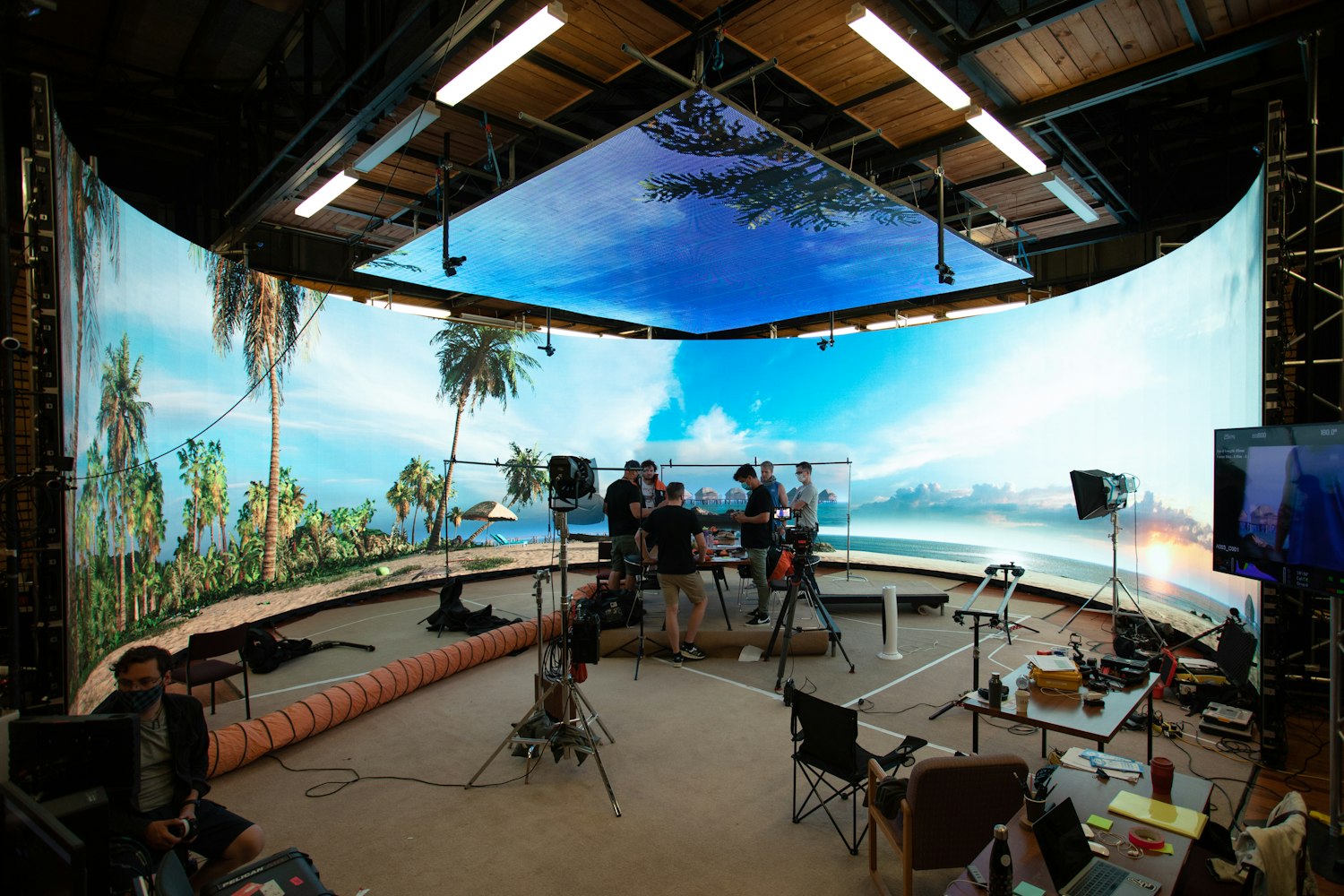 Adversity and Co. is a short film project that resulted from a collaborative effort between Resonate, CerebralFix, Pixel, and the University of Canterbury. This virtual production endeavor showcases the convergence of cutting-edge technology, creative storytelling, and academic expertise.
After COVID brought many traditional creative media projects to a halt, this consortium came together to experiment with an emerging technology that none of them had worked with before. The project not only demonstrates the potential of virtual production but also highlights the value of interdisciplinary collaboration in shaping the future of filmmaking.
"Adversity and Co" melds virtual production techniques with imaginative storytelling to create a cynical take on the advertising world. The digital environments, rendered in the Unreal Engine, allowed the actors to be placed in any setting - from Antarctica to Mars.
Resonate provided the creative direction and CerebralFix provided its expertise in digital environments and the Unreal Engine. Powered by Pixel's 270-degree LED volume, the team ultimately created two short films, one of which won 'Best VFX' at the Poppy Jasper Film Festival in 2023!