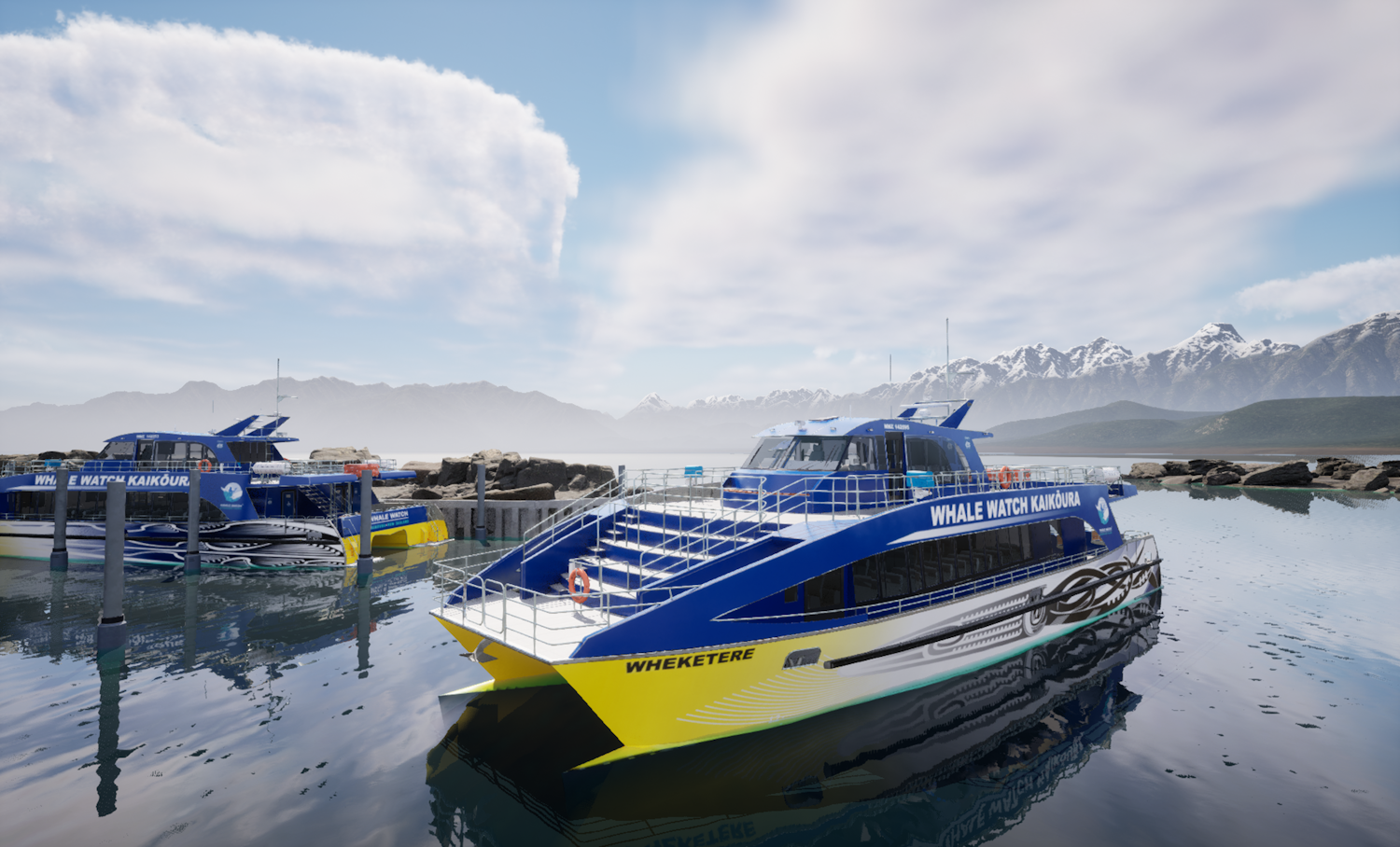 The Whale Watch Kaikōura experience takes passengers on a remarkable journey aboard their whale watch tour boats, enhanced by an innovative onboard visual display system.
CerebralFix helped to build an onboard experience system that provides guests with a real-time 3D recreation of the Kaikōura coastline, accurately depicting both above and below water topography. The system includes both onboard TV displays as well as a companion app controlled by the tour guides.
The companion app allows the guides to remotely control visuals while they narrate the experience. It also allows the guides to augment their narration with complementary images and videos. They can present captivating visuals of marine creatures encountered during previous tours, share informative clips about Kaikōura's natural history, and offer insights into the diverse wildlife inhabiting the region's waters.
The Whale Watch Kaikōura experience elevates the traditional whale watching tour by integrating cutting-edge technology with the captivating natural landscape. Through real-time 3D visualization and interactive multimedia, passengers gain a deeper understanding of Kaikōura's marine environment and its inhabitants. This innovative blend of technology and nature ensures a memorable and enriching journey that showcases the beauty and wonder of the Kaikōura coastline.